To Download Datasheet Click on below Link AIOU Date Sheet For Matric & Post Graduate Programs 2012 DATE DAY TIMINGS (PST) Matric PGD (CS) MBA M.COM MBA/ MPA (COL) PGD Youth Dev. Dip/MA TEFL MA Arabic MA Islamiat MLIS MA Urdu MA Edu/M.Ed. MA EPM M.SC. ECO. M.SC. PAK STUDIES M.SC. WOMEN STUDIES […]
Exams for BZU students of BA/BSc 1st Annual 2012 will start from March 07, 2012. Here is the datesheet.
Punjab university has issued the datesheet of BSc Nursing First Year Datesheet.
Board of Intermediate and Secondary Education Rawalpindi (BISE Rawalpindi ) will announce datesheet for matric 2012 exams in February 2012. Exams are expected to start in the first week of March. This page will be updated as soon as date sheet is announced and will be available for download. Punjab educational boards including Lahore Board, […]
Board of Intermediate and Secondary Education Faisalabad (BISE Faisalabad ) will announce datesheet for matric 2012 exams in February 2012. Exams are expected to start in the first week of March. This page will be updated as soon as date sheet is announced and will be available for download. Punjab educational boards including Lahore Board, […]
Board of Intermediate and Secondary Education Bahawalpur (BISE Bahawalpur ) will announce datesheet for matric 2012 exams in February 2012. Exams are expected to start in the first week of March. This page will be updated as soon as date sheet is announced and will be available for download. Punjab educational boards including Lahore Board, […]

Board of Intermediate and Secondary Education Gujranwala (BISE Gujranwala ) will announce datesheet for matric 2012 exams in February 2012. Exams are expected to start in the first week of March. This page will be updated as soon as date sheet is announced and will be available for download. Punjab educational boards including Lahore Board, […]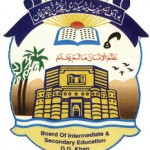 Board of Intermediate and Secondary Education DG Khan (BISE DG Khan ) will announce datesheet for matric 2012 exams in February 2012. Exams are expected to start in the first week of March. This page will be updated as soon as date sheet is announced and will be available for download. Punjab educational boards including […]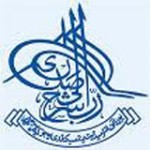 Board of Intermediate and Secondary Education Sargodha (BISE Sargodha ) will announce datesheet for matric 2012 exams in February 2012. Exams are expected to start in the first week of March. This page will be updated as soon as date sheet is announced and will be available for download. Punjab educational boards including Lahore Board, […]
Board of Intermediate and Secondary Education Lahore(BISE Lahore ) will announce datesheet for matric 2012 exams in February 2012. Exams are expected to start in the first week of March. This page will be updated as soon as date sheet is announced and will be available for download. Lahore Board 9th Class Date Sheet Click […]