Lahore (Wednesday, September 16, 2015) – Government of Punjab, Finance Department has issued Notification regarding "Disbursement of pay & Allowance and pension for the month of September, 2015 in advance on account of Eid ul Azha to all Government Servants and pensioners". This circular issued on 3rd September, 2015. These salaries and Pensions will be […]
Punjab Public Service Commission Lahore 2015  Written Test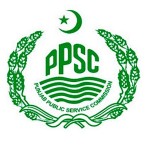 PPSC Tentative Schedule Of Interviews August 2015 TENTATIVE SCHEDULE OF INTERVIEWS Dear Candidate: Interview Dates given below for a post may not be exclusively your interview date. To check your own interview date, please click on "Print Interview Call Letter" button. POST NAME INTERVIEW   DATE MONTH INTERVIEW VENUE Lecturer Physics (Male) 10 AUGUST MULTAN […]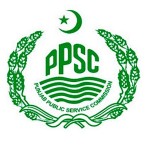 PPSC Written Result 2015 Lecturer WRITTEN RESULTS DATE OF RESULT CASE NO. POST 03-08-2015 39A2015 LECTURER ENGLISH (FEMALE) IN THE PUNJAB HIGHER EDUCATION DEPARTMENT 2015 03-08-2015 21A2015 LECTURER ISLAMIAT (MALE) IN THE PUNJAB HIGHER EDUCATION DEPARTMENT 2015 03-08-2015 49A2015 LECTURER ISLAMIAT (FEMALE) IN THE PUNJAB HIGHER EDUCATION DEPARTMENT 2015
Punjab Govt Plans Golden Shake Hand Scheme for Matric Pass PTC Teachers PTC Teachers Golden Shake Hand Scheme PTC Teachers Golden Shake Hand Scheme Lahore (Saturday, March 21, 2015 / Daily Jang Lahore) – Punjab School Education Department has decided to give Golden Shake Hand (GSH)/ Compulsory Separation Scheme (CSS)/ Compulsory Retirement Scheme (CRS) to […]
Government of the Punjab School Education Department has issued Notification No. SO(A-1)1-31/2008 dated 27-12-2014 in connection with Extension in Winter Holidays in Punjab Schools. Winter vacations are extended till January 11, 2015. ============================================================== Notification No. SO(A-1)1 -31/2008. In partial modification of this Departments earlier notification of even number dated 18-12-2014, winter Vacations are extended up […]
Govt. of Punjab has issue a notification to change the schedule of winter vacations this year. Schools in Punjab will observe winter vacations From 19 December 2014 to 2 January 2015. Earlier it was from 24 December 2014 to 31 December 2014. The notification is attached below.
F.No.1(4)Imp/2014-663                                                          Islamabad, the 7th July, 2014 OFFICE MEMORANDUM Subject:- GRANT OF ADHOC RELIEF ALLOWANCE-2014 ( 10% OF BASIC PAY AND INCREASE IN MEDICAL ALLOWANCE OF THE CIVIL EMPLOYEES OF THE FEDERAL GOVERNMENT The President has been pleased to sanction with effect from 1st July, 2014 and till further orders, an Adhoc Relief Allowance-2014 @ 10% […]
Govt. of Punjab, Pakistan has approved the policy for recruitment of educators for schools in Punjab and seats for educators are announced in each district. This policy was announced on October 20, 2014. It will be necessary to obtain at least 45% marks in NTS test. Educators will be hired on the basic of merit […]
Government of Punjab, School Education Department has issued notification regarding summer vacations in the government and private schools of Punjab Province. The Holidays will be from 1st June, 2014 to 14 August, 2014. Here is the notification issued vide No. SO (A-I) 1-31/2008 dated February 3, 2014.