Govt of Punjab has approved the recruitment of 16641 posts for ESE (Science-Math), SESE (Science), SESE (Math), SSE (Bio-Chem), SSE (Phy-Math), SSE (English) and SSE (Com. Sci)
Here is the District-wise and Seat-wise breakup of seats.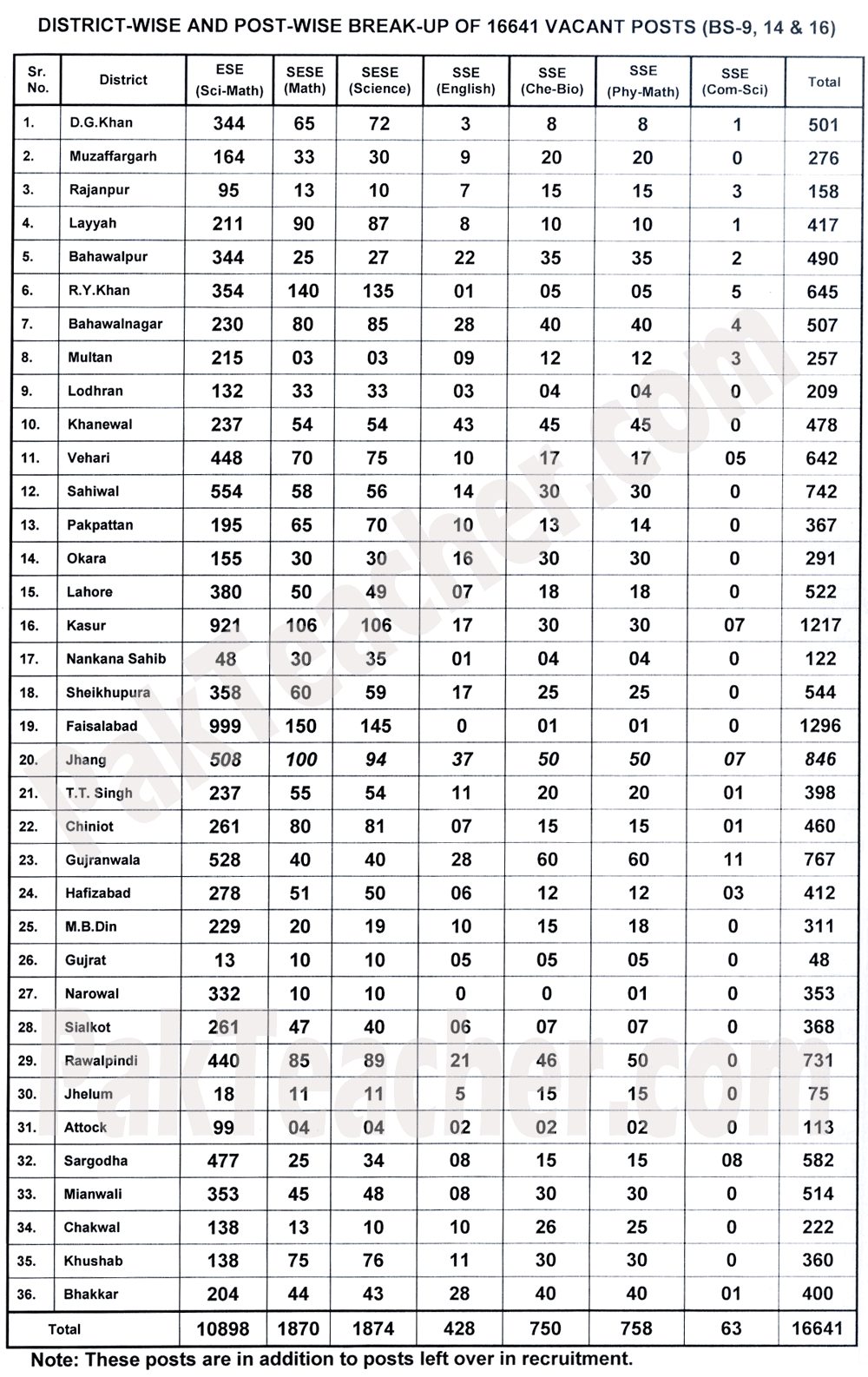 Academic Qualification required for each post is as under.
The Recruitment shall be completed according to time lines give below
Vetting of advertisement from the department 23-06-2012
Advertisement in the news paper —– with in one week
Last date for receiving application—- With in two weeks after advertisement
Security of applications, preparation of draft merit list and interview—– With in two weeks
Final order to be issued by —- 11th august 2012
Click here to download the PDF file.