Govt. of Pakistan has revised pay scales. New pay scale 2017 will be implemented from 1st July 2017. Salaries of Govt. employees have been increased after the revision of pay scale and addition of another adhoc relief allowance 2017 of 10% on current running basic. This allowance was announced in budget 2017-18 by federal government.  On one hand, Govt. employees are happy that pay scales have been revised because it will not only benefit current employees but also it will benefit great those who want to retire. But on the other hand, employees are not happy that only a mere increase of 10% in salaries is given in pay scale 2016. Some workers are of the view that its better than expected. There were not much expectations from the govt.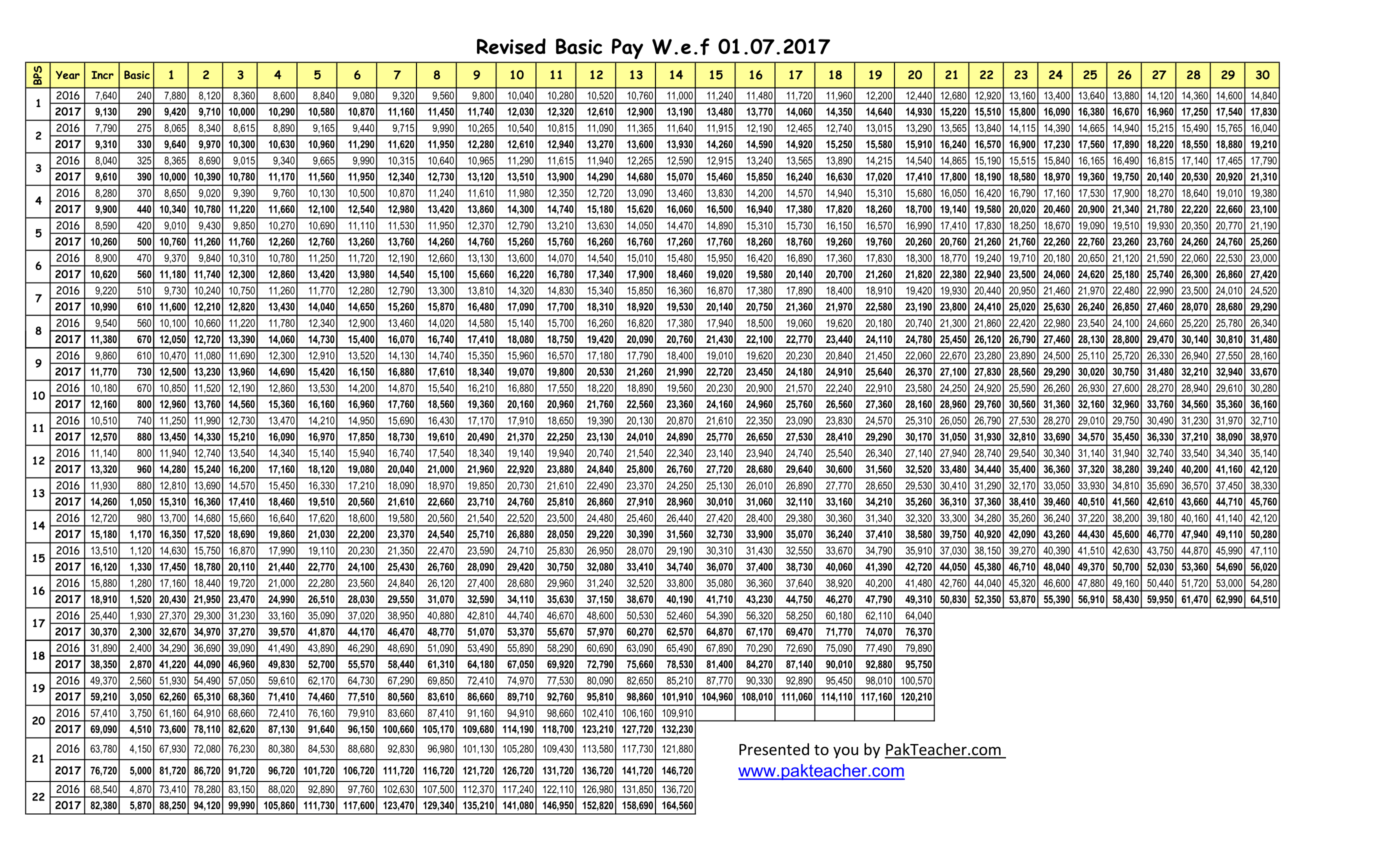 Click the above image to view in full size or
Click Here to download the Revised Pay Scales 2017 Notification Pakistan in PDF
Revised Pay Scale 2017  for Govt. Employees of Pakistan (Final)
Budget Highlights for Govt. Employees
Merging of Adhoc Allowance 2009 and 2010 – Revision of Basic pay Scales 2017.
After Revised Pay Scales Adhoc Allowance of 10 percent in the Salaries of the public servants.
Pension of Pensioners Increased @10%.
Daily Allowance has been Increased
Special Allowance for the Army men and Officer @10 Percent
Exception of 5 percent House rent Announced for employees working in Scales BPS-1 to BPS-5
Minimum Pay of worker / employees set at Rs.15000 per month.
Pay Scale 2017 Chart Sheet
New pay scales and chart of pay for each scale is given as follows.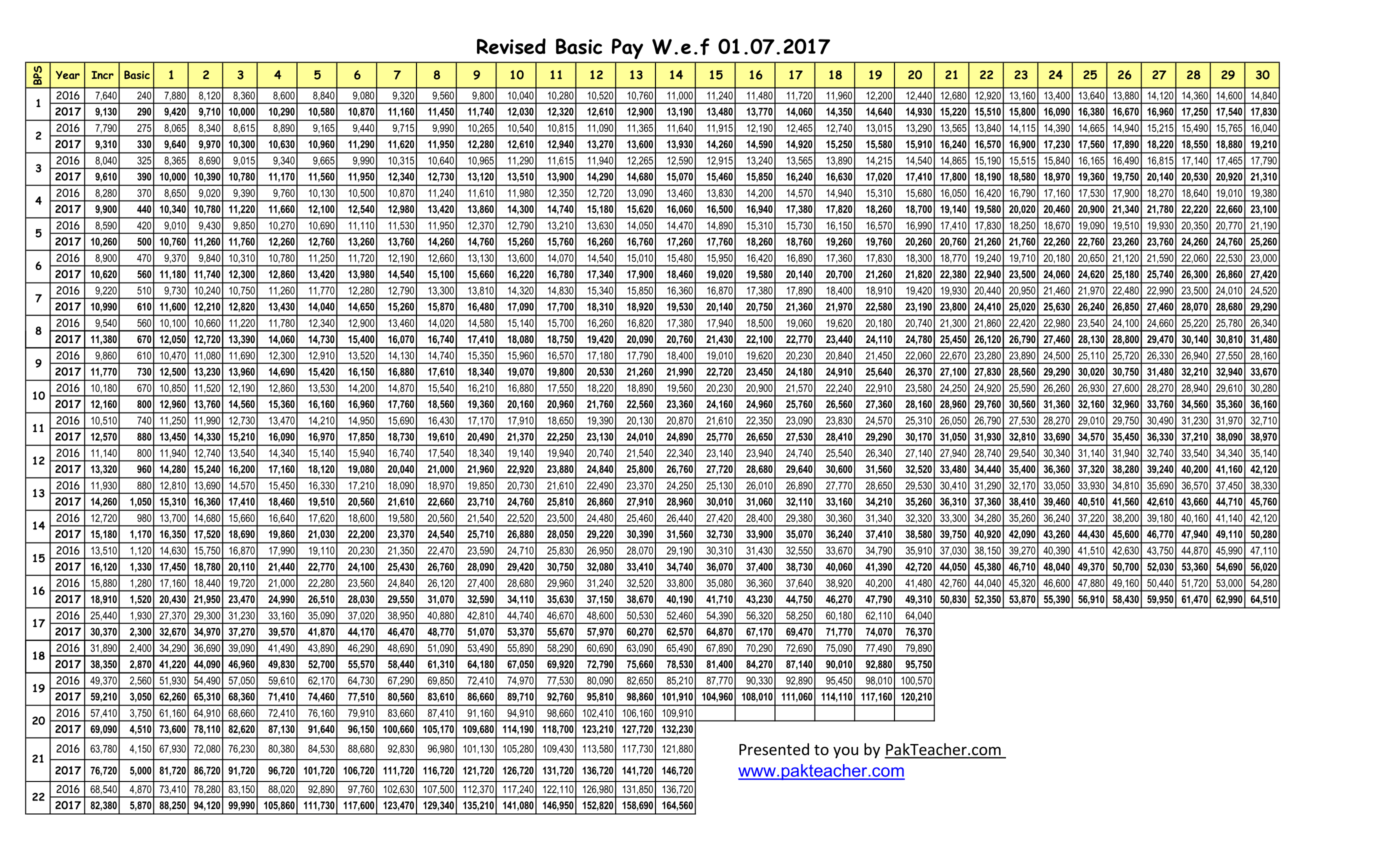 Note: Please inform us and all the reader about your view related to the budget changes in comments area. We will be happy to add your comments in the post as well.